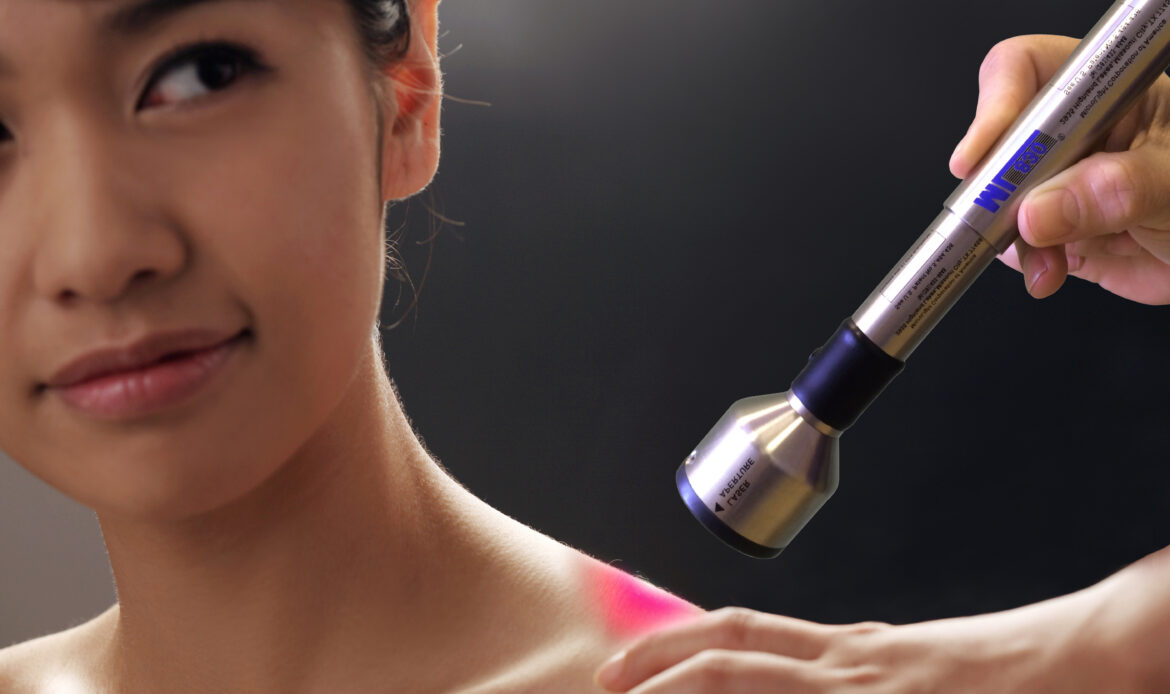 Experience Revolutionary Pain Relief with 830 Cold Laser Therapy
Fast Acting! No Side Effects! No Drugs
This Incredible Pain Treatment is the Treatment of Choice for both Professional and Olympic Athletes and is Proudly Offered at Results Care.
What Can I Expect From the 830Laser?
– Reduced Pain
– Reduced Inammation
– Increased Tissue Healing
What Types of Ailments Does The Cold Laser Treat?
Most muscle, joint, tendon, and nerve pain can successfully be treated with 830Laser.
Is It Safe?
Yes. The FDA approved this device with the only warning of "No direct contact with the eyes." This technolocy has been used for over 30 years in Japan, Europe, Asia, and Canada with creat success. It is now nally available in the United States after 12 years of study and research. Proven safe for fractures, pins and plates, and open wounds. It is not recommended for using over a fetus, cancer/tumor, or thyroid cland. * Except the eyes.
How Long are Treatments?
Treatments typically ast between 10-40 minutes based on the severity of the condition. Most notice results in just one treatment but complete improvement of symptoms may take up to nine. Some connective tissue disorders only heal during sleep, and therefore, results may not be experi-enced until the next day.
How Does it Work?
The 830Laser sends licht (photons) into injured tissues and can penetrate 2 inches without being absorbed by skin, fat or blood. No heat is gener-at- ed, so it is safe for use anywhere* on the body. Once the photons nd the injured tissues, they stimulate and energize cells to repair and strengthen at a remarkably fast rate. This treatment will not wear off like most medicines, electrical stimulation, heat or ice. It increases and enhances the body's healing power for true healing. If you do not reinjure the area, pain should not return.
The 830Laser Helps Treat:
– Arthritis
– Back Pain
– Bursitis/Tendonitis
– Carpal Tunnel Syndrome
– Fibromyalgia
– Heel Spur/Plantar Fascitis
– Migraines
– TMJ and much more
OLYMPIC COMMITTEE APPROVED
"I had one treatment on my knee that
had pain of 8/10. Now it doesn't hurt.
It's amazing." – Jacqueline Sherman
63 year old – knee pain
"The ML830 Cold Laser has clearly
proven its clinical value treating CTS and
has become the industry standard."
– Dr. Chadwich Smith, M.D.
Professor of Orthopedics
University of Southern California
"I've never seen anything work this
effectively and quickly. I believe this
should be a mandated treatment prior to
most surceries."
– James Ko, Physical Therapist